Jean-Michel's photos


This marvellous sequence of pictures were taken by Jean-Michel Lanuque from the Tahitien of Calédonien passing in the opposite direction through the Pedro-Miguel locks in the Panama Canal in 1971. Sadly, both ships were on their final voyage under the MM flag. They were subsequently docked at Marseilles, one in front of the other, awaiting sale. Tahitien was on its way to Australia and Calédonien was heading for Marseilles.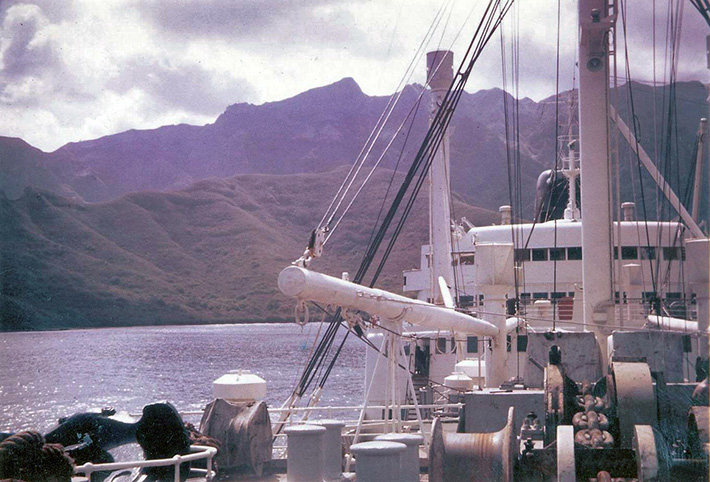 Calédonien somewhere in French Polynesia. Photo by Jean-Michel Lanuque.
>
---
Photographs from passengers and crew are most welcome. Copyright will be respected and full credit given to the creator and/or owner of any image used on the website. No material will be used without the original owner or publisher's permission.