Welcome!
Welcome to caledonien.net, celebrating two much-loved Messageries Maritimes ships, the Calédonien and the Tahitien (later reborn as the cruise ship Atalante).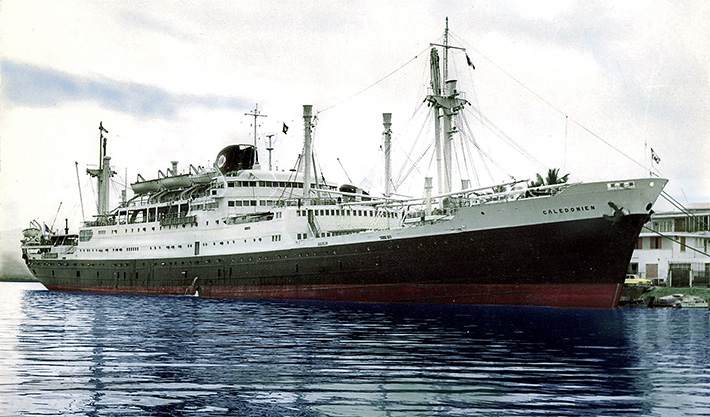 For nearly two decades these handsome ships carried cargo, passengers and military personnel to French outposts in the Caribbean and the Pacific, on regular round trips lasting almost four months between Marseilles and Sydney. They were amongst the last of the real working cargo-passenger liners, plying their trade until long sea journeys were displaced by mass jet passenger travel. They were a far cry from today's floating hotels, a style of long sea voyage which has long gone and is missed by all her experienced it.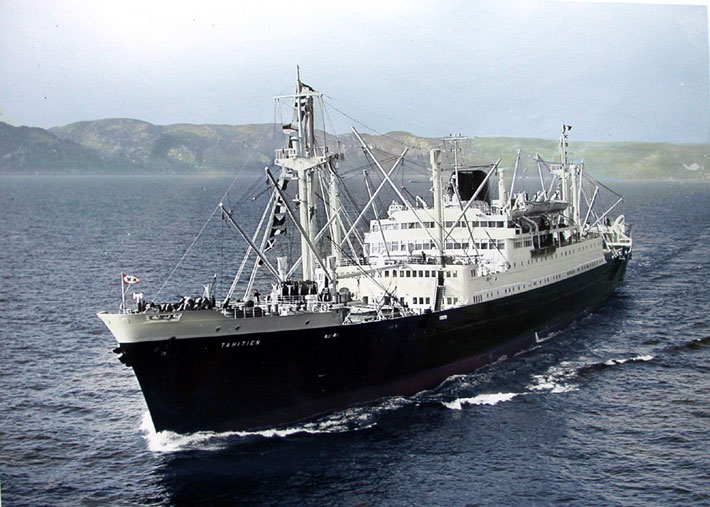 Tahitien, in what could be an official Messageries Maritimes photograph, is flying the 'petit pavois', a serie of flags which were only displayed on special or festive occasions such as the captain's birthday.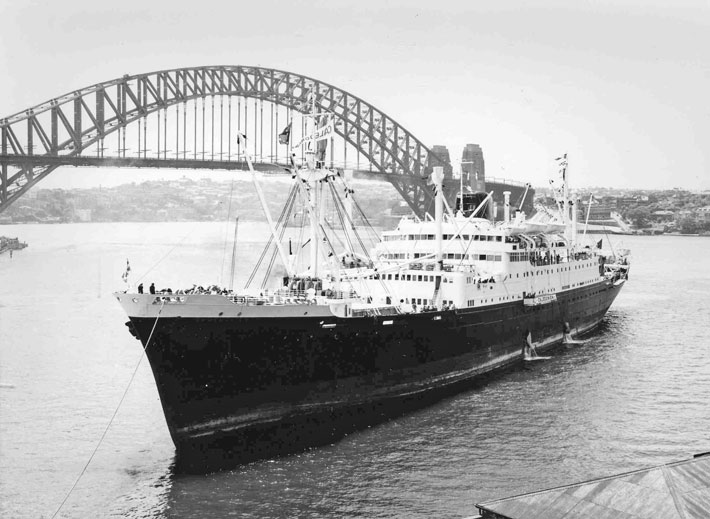 Calédonien arriving at Sydney. Photo from the collection of Michel Caracatzanis.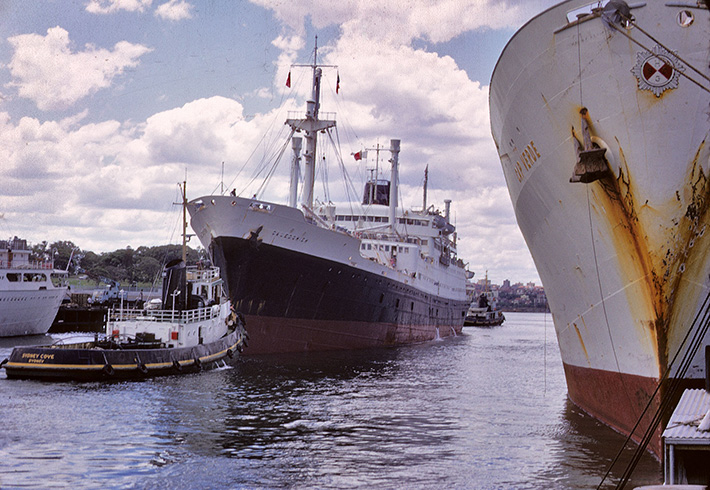 Calédonien departing Woolloomooloo, Sydney, on 3 December 1969. Photo by Richard Francis

I travelled from Sydney to Marseilles on one of her last voyages, and know a few other souls who enjoyed the same marvellous, budget travel experience. Their leisurely pace and the need to load and unload freight meant extended stays in exotic places like Tahiti, the New Hebrides (now Vanuatu) and the Caribbean.
Official Messageries Maritimes post card used for both Calédonien and Tahitien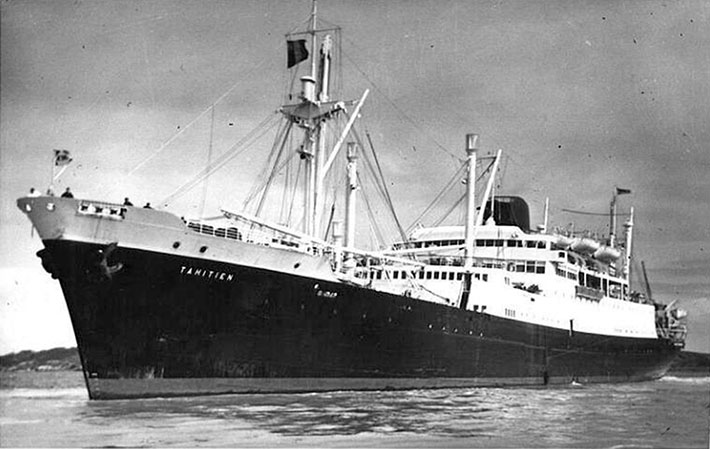 Tahitien in what is possibly a Messageries Maritimes publicity shot. From the collection of Luc Pieterbourg.
I welcome input from anyone with images and stories about these lovely ships. Use the form on the contact page to get in touch.
Richard Francis, Webmaster.